Welcome to More for Yurts
We import and supply Mongolian yurts. We offer a complete package, from the yurt itself, maintenance products and various accessories, to assistance in placing it.
A yurt is the traditional tent that has been used in Mongolia since time immemorial.
Our yurts are produced in Mongolia. We have Dutch, English and german speakers on our team, as well as a Mongolian-speaking partner.
Our partner there buys the raw materials from local tradesmen and uses Mongolian family companies to do the production. This ensures a perfect quality by Western standards, with the proper adjustments so that the yurts are ideally suitable for the European climate. Our partner visits Europe on a very regular basis to familiarize himself with the European clients' desires, and conveys these needs to the craftsmen producing our yurts in Mongolia. This is how we are able to offer yurts ideally made for Western European consumers.
In our Dutch team, we have some enthusiastic and experienced yurt-residents, they not only love the yurt, but actually live in it.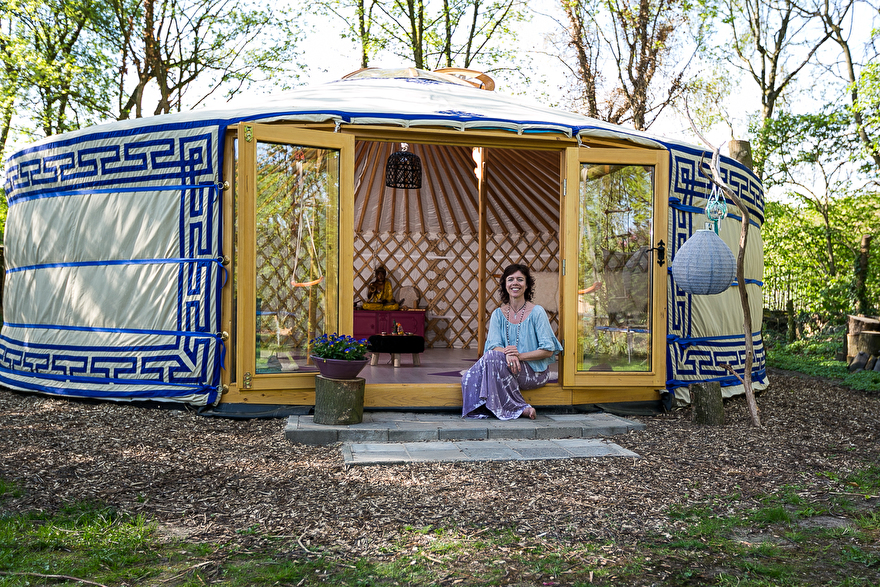 With our in house (in yurt...) expertise, we are well placed to give the right advice and offer the most appropriate yurt to meet your specific requirements.
Our yurts are of high quality and suitable for daily living, or as meditation rooms, camping holiday accommodations, Bed & Breakfasts, Conference rooms, exercise or work rooms, playground shelters for children, additional living space, and so on.
Our specialty is the combination of original Mongolian yurts, suitable for the European climate and with special details such as large windows and insulating double glazed doors.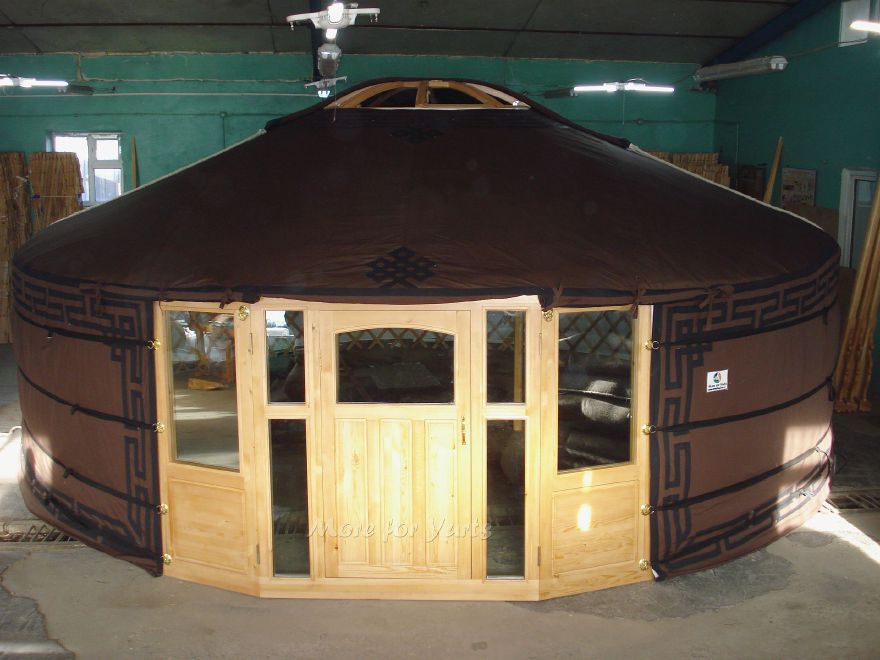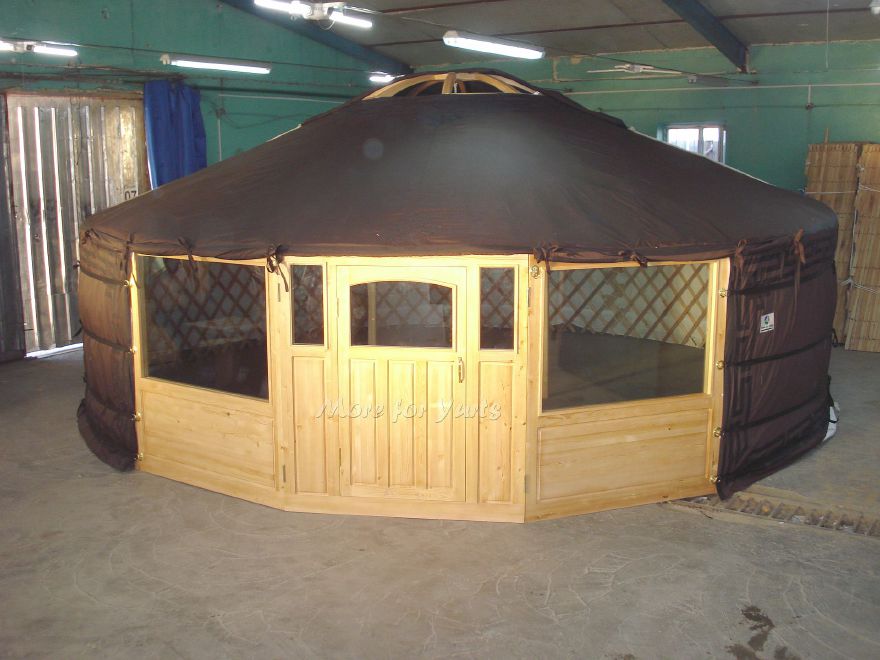 The walls are made of specially selected wood. The roof beams are of very solid straight beams. By the using of water-repellent, but water vapor permeable films, we can use two layers impregnated cotton fabric that prevents moisture coming in, keeping the yurt dry inside.
The outer fabric can be a plain color, or with decoration sewn in. This using traditional designs or according to your own wishes. The outer layer can be washed using a large washing machine. In choosing the materials, we pay attention to sustainability and the use of natural materials such as wood, wool, natural cotton, etc.
We have a number of different sizes of yurts in different colors and designs in stock.
We also specialize in specific modifications, such as handmade carvings, additional windows, special doors, a modified crown and so on. Design your own yurt and select the desired colors and drawings: based on your sketch, we can help you to get your own unique yurt should you so wish.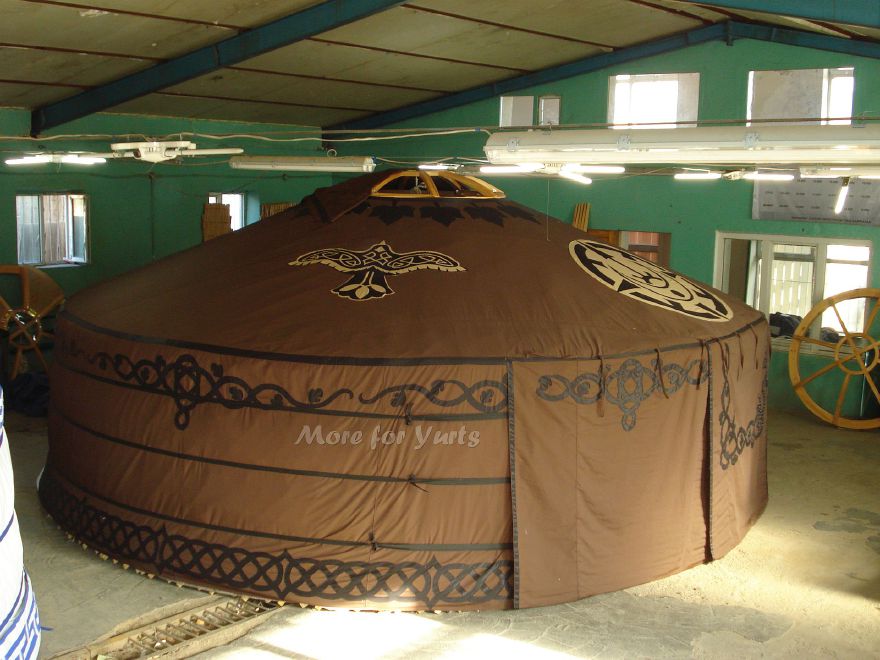 Please keep mind that longer delivery times cannot be avoided. These may be necessary due to transport by ship from Mongolia and import clearing & customs formalities.
We like to work according to customer requirements, and we offer no monthly mass deliveries but unique pieces. Do check our photo gallery for more examples and be inspired by what we have supplied over the last few years.
Sincerely, your More for Yurts team.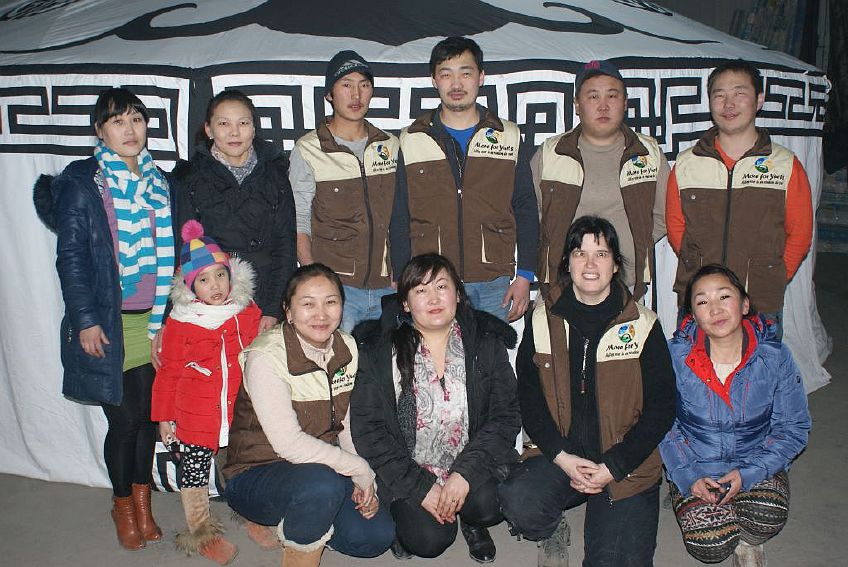 Languages

Nederlands

English

Deutsch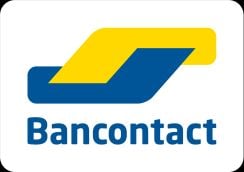 Impregneermiddelen
Welk impregnatie middel moet ik gebruiken?