The Walls of the yurt
The walls consist of a concertina or an extendable wooden frame with a skeletal structure. This frame is pulled out and bent into a circle but can be compressed to save space during transport. The walls of the yurt get their strength due to the many cross-connections of the skeletal structure. The struts are held together with strips of leather.
A good quality yurt you can recognize by the fine grid. Count the number of grid above each other, the more grid there are, the stronger the wooden frame is. You can also recognize the quality of the yurt by the use of good wood without knots. Knots can lead to distortion later on.
This skeleton wood is never painted. In Mongolia, the frame is invisible behind the inner cloth. In Europe, we appreciate the nice framework and therefore the inner cloth is often tucked behind the frame. Hence, we pay special attention to supplying only the finest wood!
The wooden slats are joined together in the old-fashioned way by nodes of small strips of goatskin.
The more walls, the greater the size of the yurt. The number of walls is widely used as a measure of the yurt. However because the frames from different vendors have different sizes, it is difficult to compare the size by the number of frames. The height of the frame also determines the height of the yurt. Depending on the customers wishes we can vary the height.
The wood used may vary depending on the yurts suppliers, depending on where ​​the wood is obtained (see the internet link "Facts: Wood"). Yurta Natura uses "Siberian Pine" (Pinus sibirica) for its yurts.
This type of wood is known for steady and not too rapid growth. Through this steady growth in the forest the year rings in the wood are very even and thus the wood is very strong and it does not warp.
By the dense growth in the forest, the side branches remain limited and the wood is largely free of knots. It is resistant to moisture, has a long life and thus belongs to the sustainability class III / IV.The wood we use originates from sustainable sources. We take special care that our wood is not illegally harvested. Your Natura promotes reforestation to aid Mongolia's future generations.
Languages

Nederlands

English

Deutsch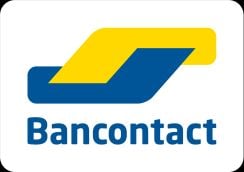 Impregneermiddelen
Welk impregnatie middel moet ik gebruiken?