The door of the yurt
There are many different doors to choose from: doors with / without window, with carved wood, barn doors, double doors and so on.
Without extra costs, you can choose between doors with painted decoration or lacquered doors, where the color of the wood remains visible.
The lacquer also seals the doors against the elements. When required, a special DD-paint (2 component, UV-resistant) can be applied.
By default a standard door is shipped, see below.

As an option you can order an additional door. This could, for example, be placed to the left, right, or on the back of the yurt. The only restriction is that the door has to be placed between two whole wall parts (i.e. not to cut a wall as to place a window in the middle of the wall), so the yurt keeps its stability.
This extra door is optional for all yurts with 5 walls or more.

Optionally, you can also order a stable door, carved, or a door with double glazing, or a door with small tall windows on the left and right of the door but in the doorframe, or a set of or double doors.
---
A regular door
---
Door with carved wood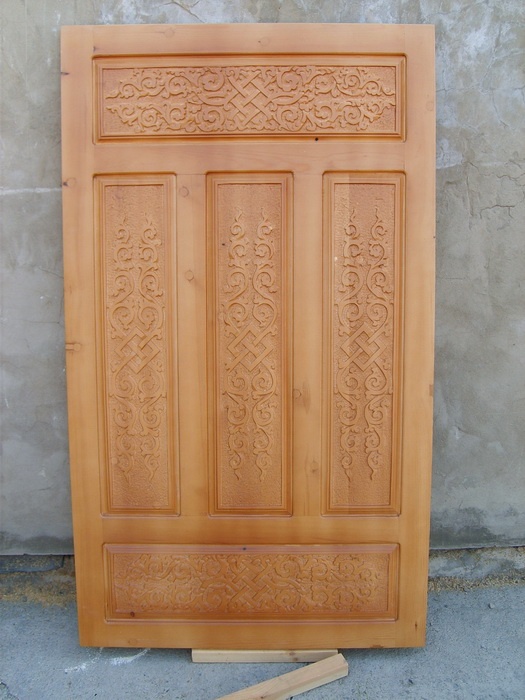 ---
Door with window and small tall windows beside the door (double glazed!)
---
Barn door with window (The upper part of the door can be opened separately.)
---
Double doors on the inside
2 half doors inside... ...1 whole door outside.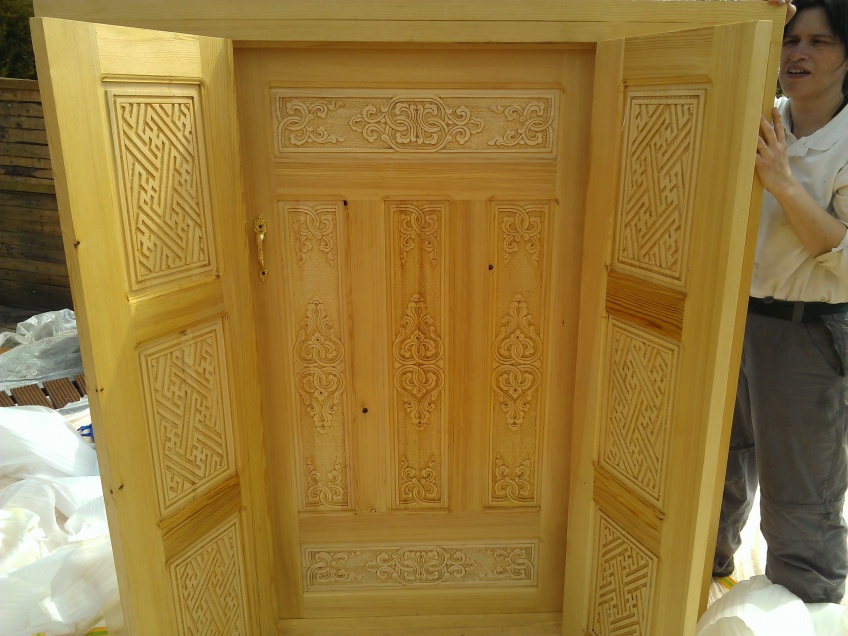 Languages

Nederlands

English

Deutsch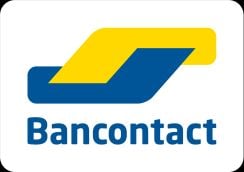 Impregneermiddelen
Welk impregnatie middel moet ik gebruiken?